Sophisticated hotel
lodging designed by Hotel Granvia
JR West Hotel's new "Vischio" brand hotel retains all the quality of a Hotel Granvia establishment while emphasizing accommodability with a sophisticated modern urban flair.
"Vischio" is Italian for mistletoe, a plant that is considered sacred and a source of happiness, safety, and good fortune in Norse mythology. The name is meant to express our desire to provide a relaxing, refreshing atmosphere for travel-weary guests.
Experience a relaxing and refreshing space strongly connected to nature, conveniently located just a 5-minute walk from JR Osaka Station.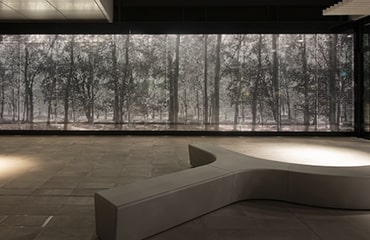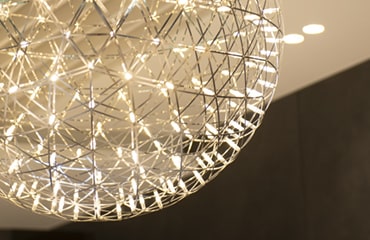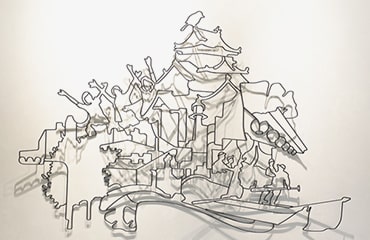 Experience a relaxing, refreshing atmosphere strongly connected to nature
In addition to aluminum fiber-like louvers representing undulating waves and a wall design closely tied to Osaka's designation as Japan's "City of Water", the hotel entrance includes a collection of trees for a welcoming, relaxing first impression.
The
3 Bs

of hospitality

1

Beds that provide more pleasant comfort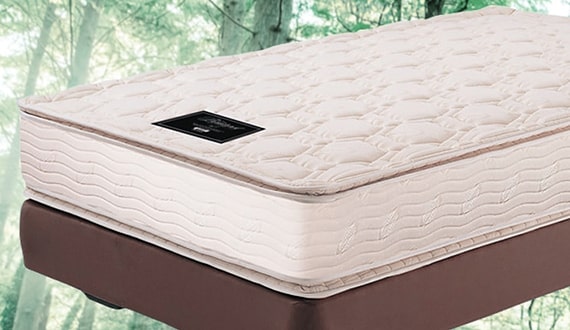 B

ed

The hotel uses a one-of-a-kind original mattress model from Simmons—the number one bedding company in Japan—featuring unique mattress technology. Each mattress offers a special pillow-top construction with added cushioning with a quilting pattern and material that is gentle to the touch, helping to ensure a good night's sleep.
2
Baths rich with amenities and linens for moments of relaxation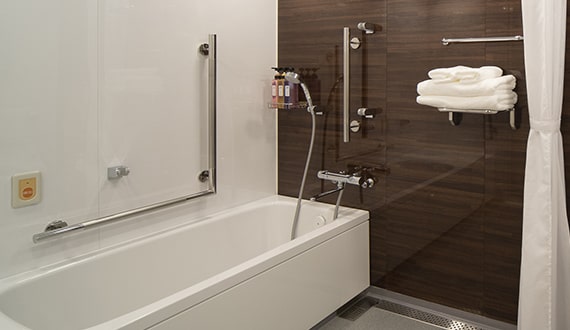 B

ath

Bathrooms are complete with natural amenities and carefully selected towels with a pleasantly gentle feel. Wash away fatigue and relax in a separate bathroom with wash area or a bathroom with rain shower* that gently caresses your body. (* Available only in certain rooms.)
3
Breakfasts with special tastes from nature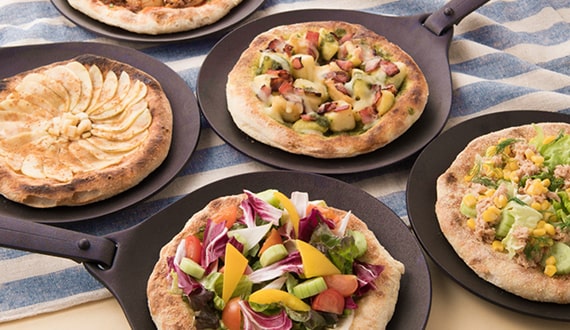 B

reakfast

The restaurant on the 1st floor offers special breakfasts that fuse Japanese and Italian cuisines.
The restaurant is also home to the "Vischio Pinsa", a light pizza-like dish that uses soybean and rice flour—original dishes associated with Osaka—and kiln-baked fresh vegetables that bring out the deliciousness of the ingredients.
Facilities

Hotel Vischio Osaka offers a variety of convenient amenities and services to ensure guests enjoy a comfortable stay.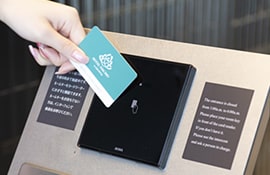 Point 01
Security
Cardkey-operated elevators offer reliable security to travelers.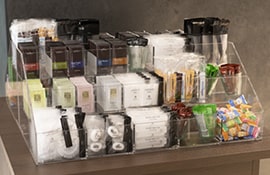 Point 02
Amenities
In addition to a wide selection of amenities, coffee and other drinks are also provided.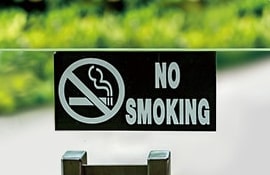 Point 03
Non-Smoking
The entire hotel—lobby, guest rooms, and restaurant—is completely non-smoking with closed-off smoking booths available.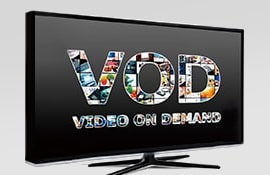 Point 04
TV and VOD
View hotel information, web news, and more in three languages (Japanese, English, and Chinese) on 40-plus-inch TVs in each guest room.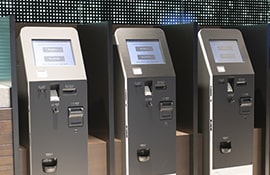 Point 05
Automatic Check-Out Machines
Take advantage of smooth check-out to depart with confidence even on busy mornings.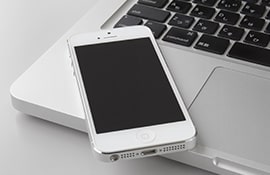 Point 06
Free High-Speed Wi-Fi
Enjoy high-speed 11ac Wi-Fi capable of speeds up to 6,900 Mbps—almost three times faster than average 11n connections.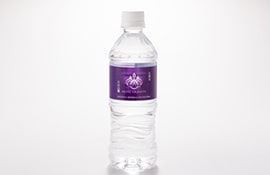 Point 07
Air Purifier/Humidifier, Award-Winning Mineral Water
All rooms are equipped with an air purifier featuring a built-in humidifier, and include Monde Selection 2016 award-winning natural mineral water from Mt. Daisen (available in PET bottles).