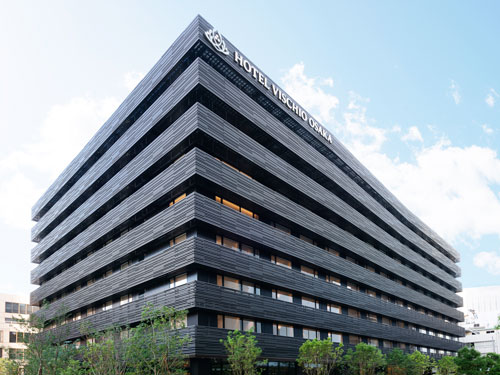 Thank you very much for your continued patronage of Hotel Vischio Osaka.
We are proud to announce that Hotel Vischio Osaka has won two architectural awards, one Japanese award and one international award.
The hotel has been presented with the 39th Osaka Machinami Award for Architectural Signage and Art in Japan, and the Architecture MasterPrize for Interior Design in the Hospitality category in the United States. Both of these awards praised Hotel Vischio Osaka's modern design that blends with nature while boasting a welcoming atmosphere.
We look forward to earning the adoration of our customers and to creating a hotel atmosphere where guests can relax in ease.
The 39th Osaka Machinami Award for Architectural Signage and Art >
The Architecture MasterPrize >
General Manager, Hotel Vischio Osaka